The best way to get in contact with us is to come down and have a chat at the forge – we are there every Sunday the grounds are open 10am and 12pm are the best times (smoko) and most Wednesdays.
For all inquiries please contact us via email at
info (at) bawa.net.au
or phone the President (Richard) on 9354 7393 after 6pm!
Make sure you've read all the info on this site first!
We are located within the Royal Agricultural Showgrounds in Claremont :
The building is on the North East edge of the main oval as illustrated here :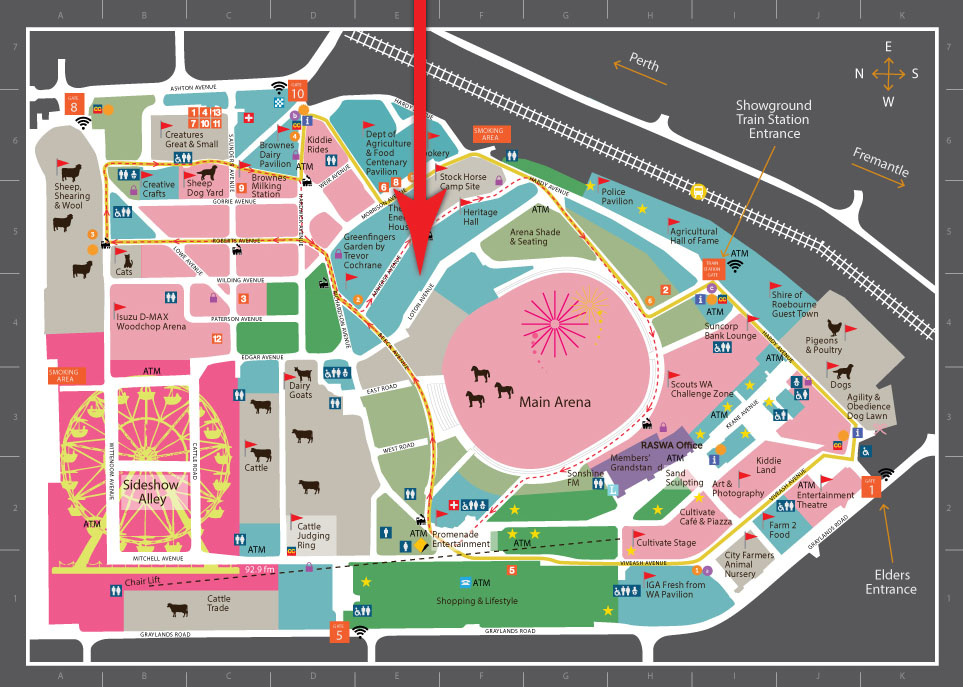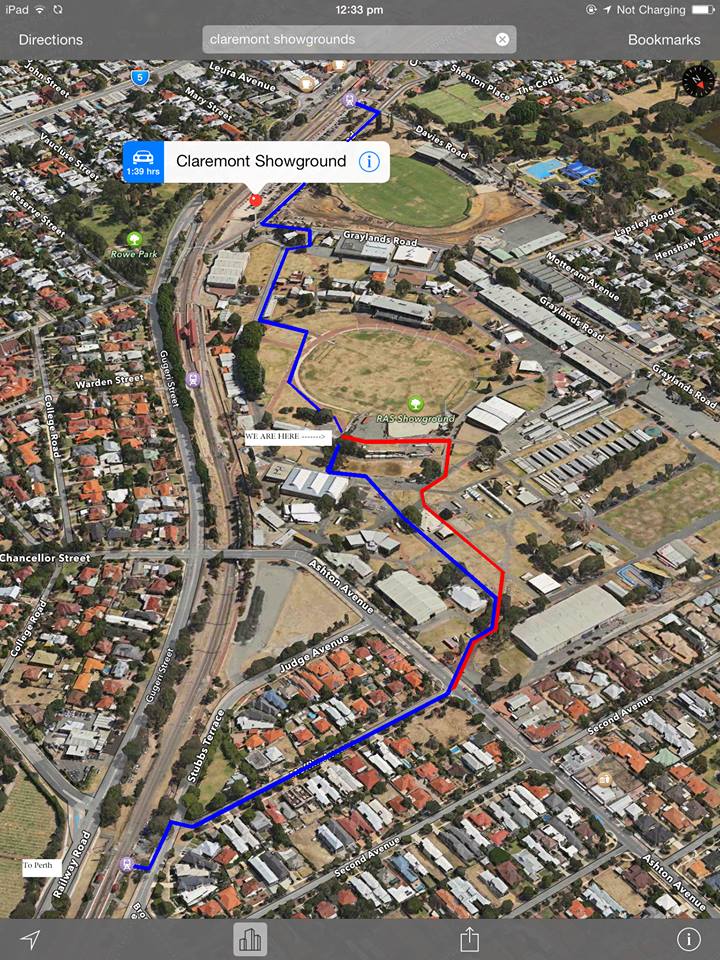 Lots of people have been asking how they find us on a Sunday. Here's directions.
Blue line is public transport
Red line is if you're coming via car.
We recommend you enter via Gate 8 off Ashton Avenue.
If there is a WAFL game on (and they stop you and ask for $5 for parking) just let them know you are going to see the Blacksmiths' and they will wave you through.